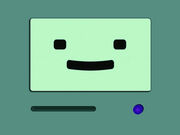 First Appearance Monsuno Explosion! Episode 3
Augumon is a program on Kevin Summers' labtop that can hack anything.
Augumon has built-in AI which allows him to talk. He is very upbeat
Relationships
[
]
Kevin: Looks up to him as a god and is loyal only to him.
He refuses to talk to anyone else.